The Belgium national football team's jersey for the FIFA World Cup in 2022 is launched with an eye-catching design. The jersey is made of 100% polyester and is machine washable. The design is simple yet stylish.
Additionally, the kit is manufactured by Adidas and will be worn by the Belgian team during their World Cup campaign in Qatar.
By the way, Belgium's World Cup jersey will make a statement on the pitch, and fans will turn their heads when they see it.
Belgium World Cup 2022 Home Kit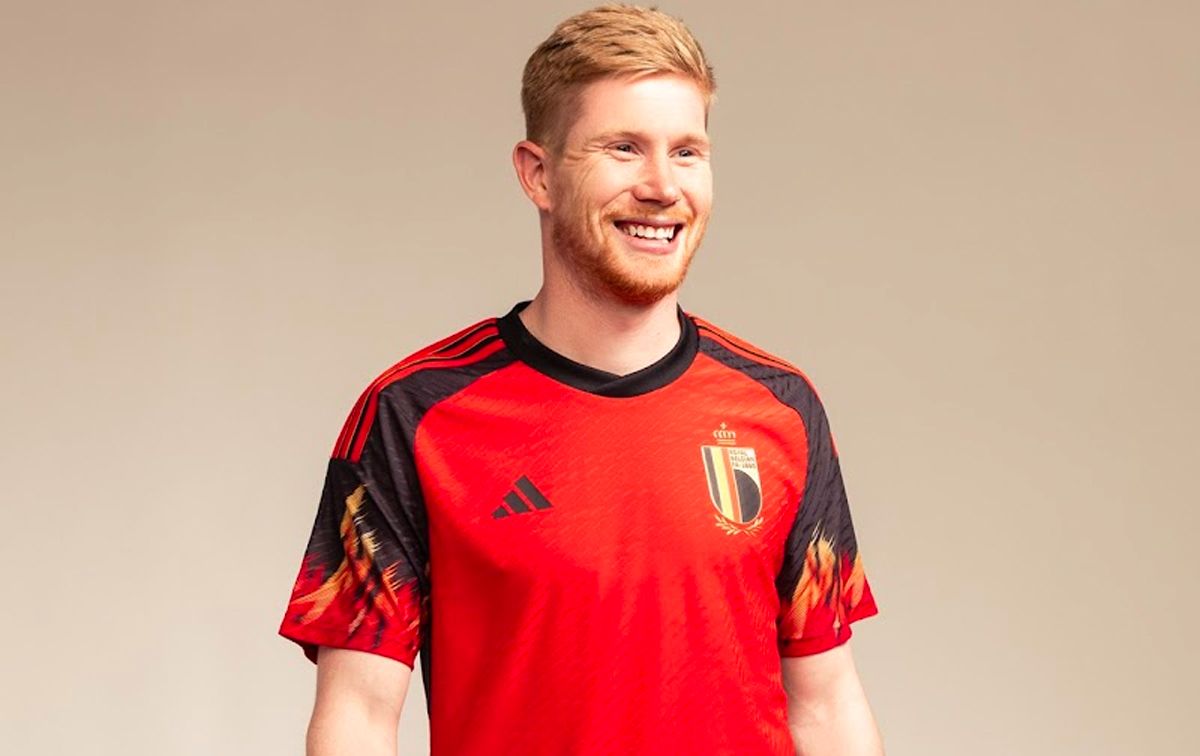 The home kit for the Belgium World Cup team in 2022 is a red shirt with black raglan sleeves. The most notable feature of the shirt is the flame graphic rising from the end of the sleeves.
There are three Adidas stripes on the shoulders. The color of each stripe is red. However, the shorts and socks are black with red stripes and graphics. In the shorts, there are red stripes designed similarly to the shirt's stripes of shoulders. Socks also contain three stripes above and graphic design down.
Belgium World Cup 2022 Away Kit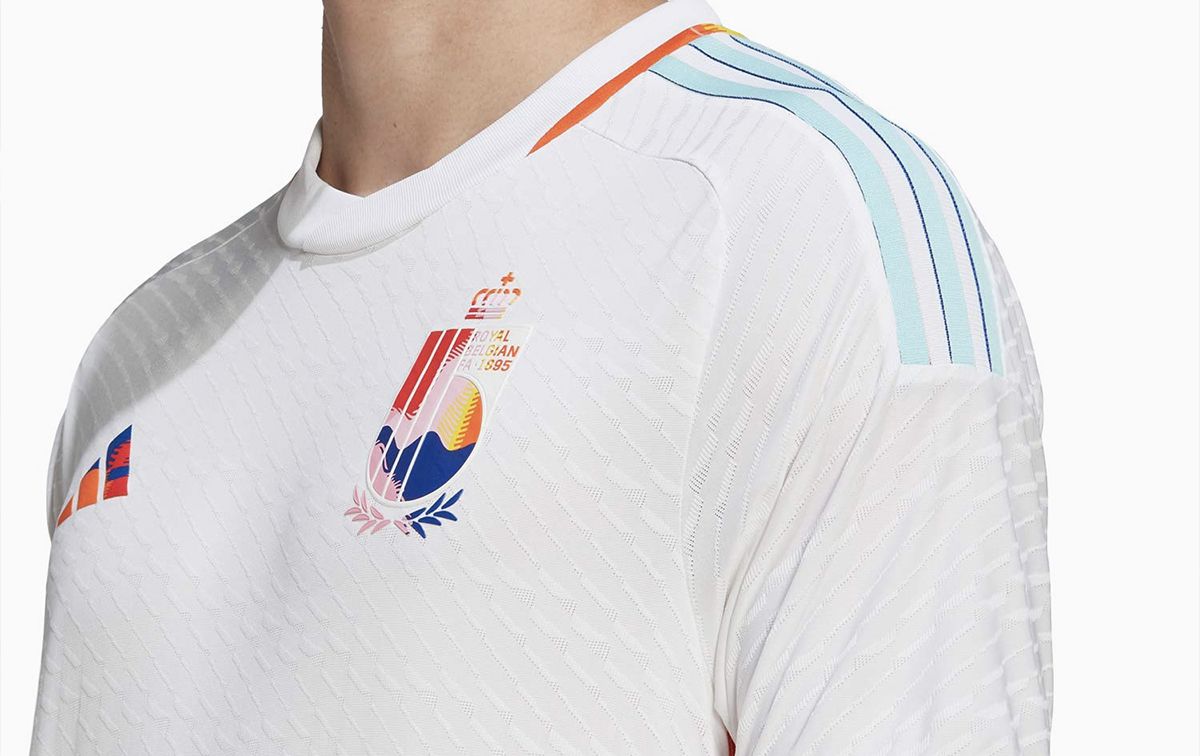 The Belgium World Cup 2022 away kit is a bright and colorful design that will stand out on the pitch. The kit is predominately white with bold red and yellow accents. There are Three Stripes on the shoulders, and they are light blue.
Moreover, the word "LOVE" is printed attractively on the back of the shirt. The word "Love" is written in multicolor. The colors of the Adidas logo and Belgian FA badge are bright.
However, this kit will make a statement and help the Belgian national team stand out.