The France national football team's jersey for the FIFA World Cup in 2022 is an awesome design. The design pays tribute to the country's rich history and culture.
The jersey is predominately white, with blue and red accents on the sleeves and collar. The team's crest is prominently displayed on the chest, and the words "Les Bleus" are written across the back.
The jersey is simple and elegant and is sure to be popular among team fans.
France World Cup 2022 Home Kit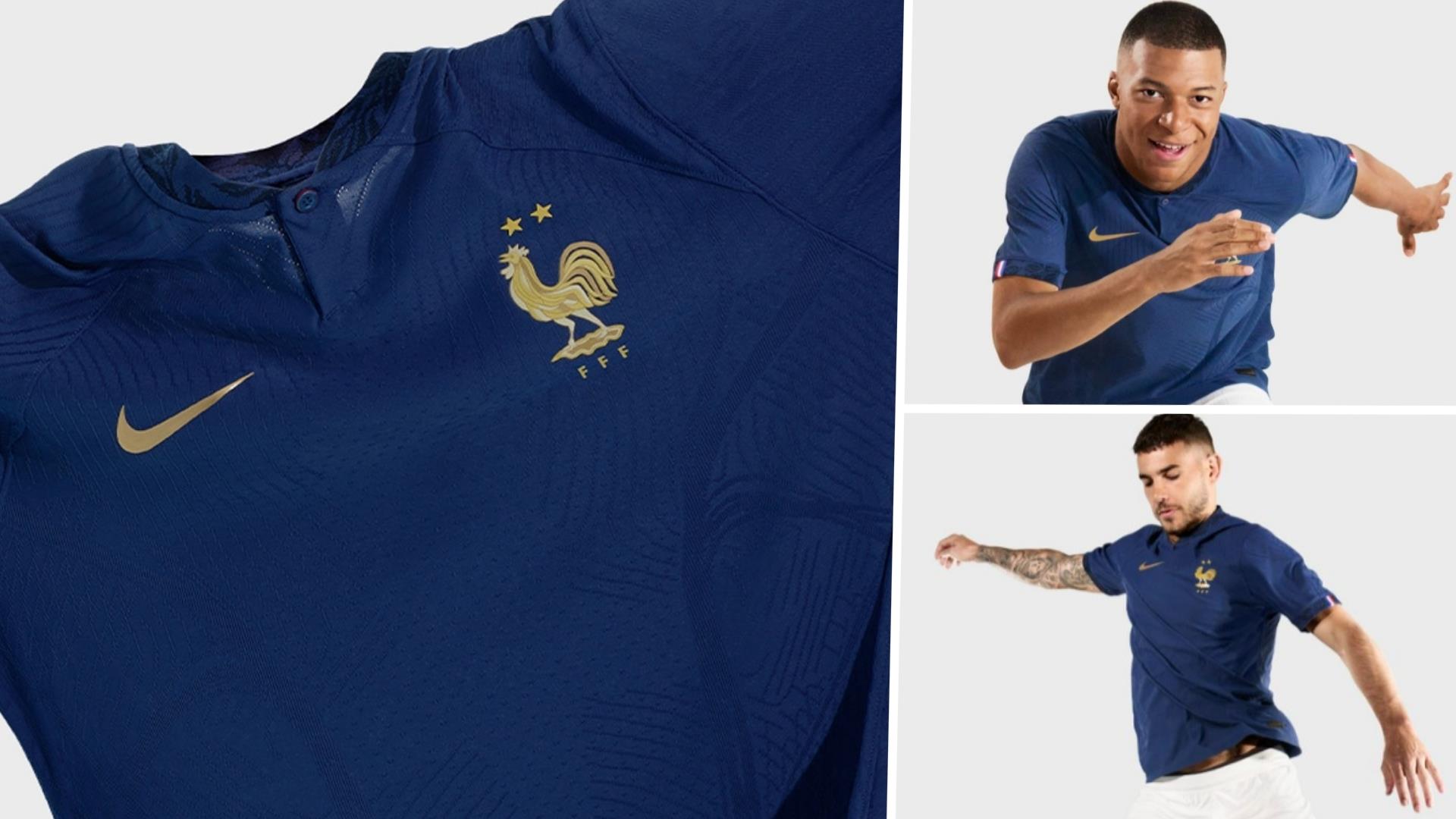 The new Nike FFF home shirt for the 2022 World Cup in Qatar has been officially unveiled, and it's a surprise. The shirt is navy with metallic gold logos, and it's a great look for the reigning world champions.
The shirt is based on the same template as Nike's other recent World Cup home shirts, with a stand-out collar that features a button at the front.
The shirt's design is understated, with a subtle pattern on the sleeve cuffs and collar and the French flag on the sleeve cuffs.
The pattern on the shirt includes oak leaves and olive branches, which signify strength, solidarity, and peace. It's a great shirt for France, and it's sure to be a hit with fans.
France World Cup 2022 Away Kit
The new Nike France away shirt for the 2022 World Cup is a bold, eye-catching design that will turn heads on the pitch. The shirt is predominantly white, with bold royal blue accents and a graphic print inspired by traditional Toile de Jouy fabric.
The print includes iconic landmarks and moments from French history, such as the Arc de Triomphe, scenes of the revolution, and a cow. On the bottom left and right of the shirt are the colors of the French flag.