Houston Texans and Cleveland Browns will go head-to-head to settle the scores in Week 2 of the regular season. Read the full article to see how to live stream Texans vs Browns.
When is Texans vs Browns?
The Browns will lock horns with the Texans on Sunday, September 19. The match is scheduled to commence at 1 pm EDT.
Where is Texans vs Browns?
The fourth clash of Week 2 of the NFL season will come about at the FirstEnergy Stadium, Cleveland.
How to live stream the Texans vs Browns game?
CBS Network will live stream the Texans vs Browns game. NFL fans can also listen to the match commentary live on NFL Game Pass, Westwood One, and Sirius XM.
Tryouts of 7 players including two quarterbacks by Cleveland Browns
Interesting addition of seven NFL free agents was made by the Cleveland Browns team for the tryouts very recently. It's a delightful change to see a mix of different players that also include two quarterbacks.
Though, both the quarterbacks, Jordan Ta'amu and Chad Kelly belong to Ole Miss but their techniques are different. If we talk about Ta'amu, he is more of a smaller rhythmic type of QB. Whereas, Kelly is a pocket passer who has a strong arm.
Players who went for the tryouts :
Dylan Cole, LB
Darvin Kidsy, WR
Jordan Ta'amu, KB
Kerrith Whyte, RB
Jonathon Johnson, WR
Chad Kelly, QB
J. Morrison, CB
Dylan Cole is a former linebacker of the Houston Texans and has marked a strong statement. He has shown some remarkable performances as an LB for the Texans before his injuries. Cole's pace has been slowed down by the injuries but his fans are hoping for his best game.
We can expect something spectacular from the speedster Darvin Kidsy as he has spent a considerable amount of time with the Football Team.
Pharaoh Brown is still passionate about the game despite continuing Covid symptoms
Pharaoh Brown's body language and his statements show his energy is high for the game. Although, he is still recouping from the after-effects of Covid and reactions of vaccination yet reflecting positive vibes. The tight-end player looked energetic on the field as he caught several touchdowns passes recently after coming out of the injury list.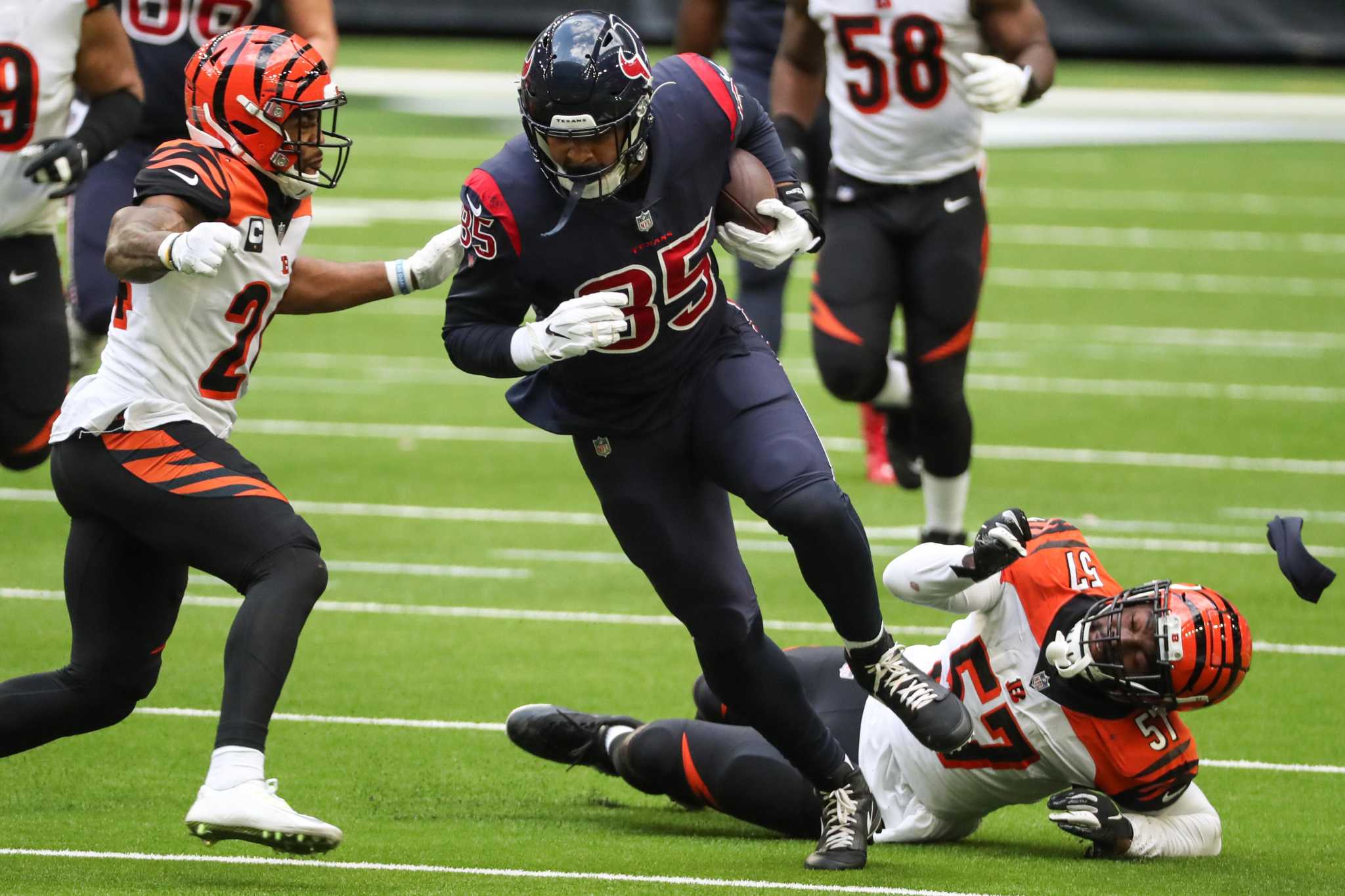 Brown is surely the Texan's most valuable tight-end player. He knows his game well and that confidence is also reflected in his statements. The 27-year-old said in an interview, "I do everything, I play football. Whatever they ask me to do, I am going to do. That's just me: catching, running, fullback, quarterback. You know. I do it all."
Brown's performance last year was also splendid. He caught 14 passes on 16 targets for 163 yards and two touchdowns last season.